ELEARNING CAPABILITIES
The eLearning Journey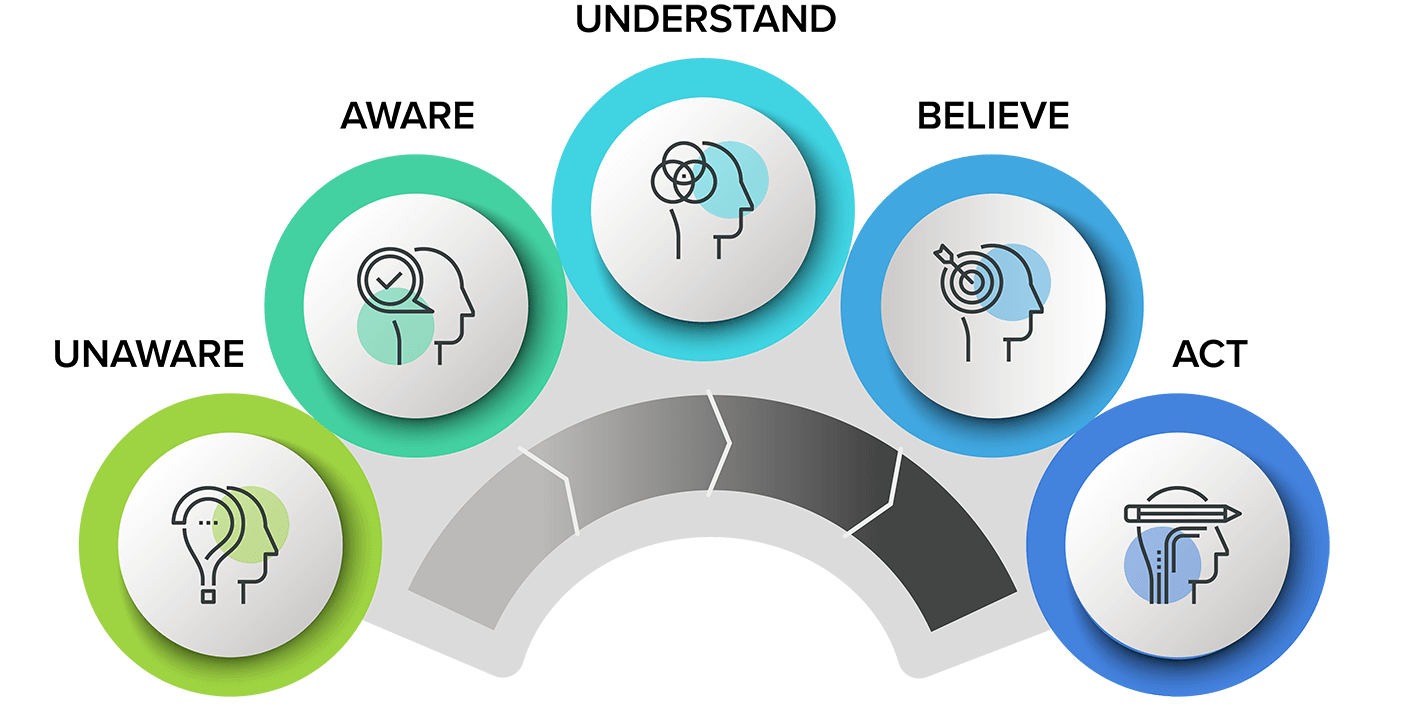 Train with a Purpose:
Where is your audience on this spectrum?
eLearning informs anytime, any place— and benefits your bottom line.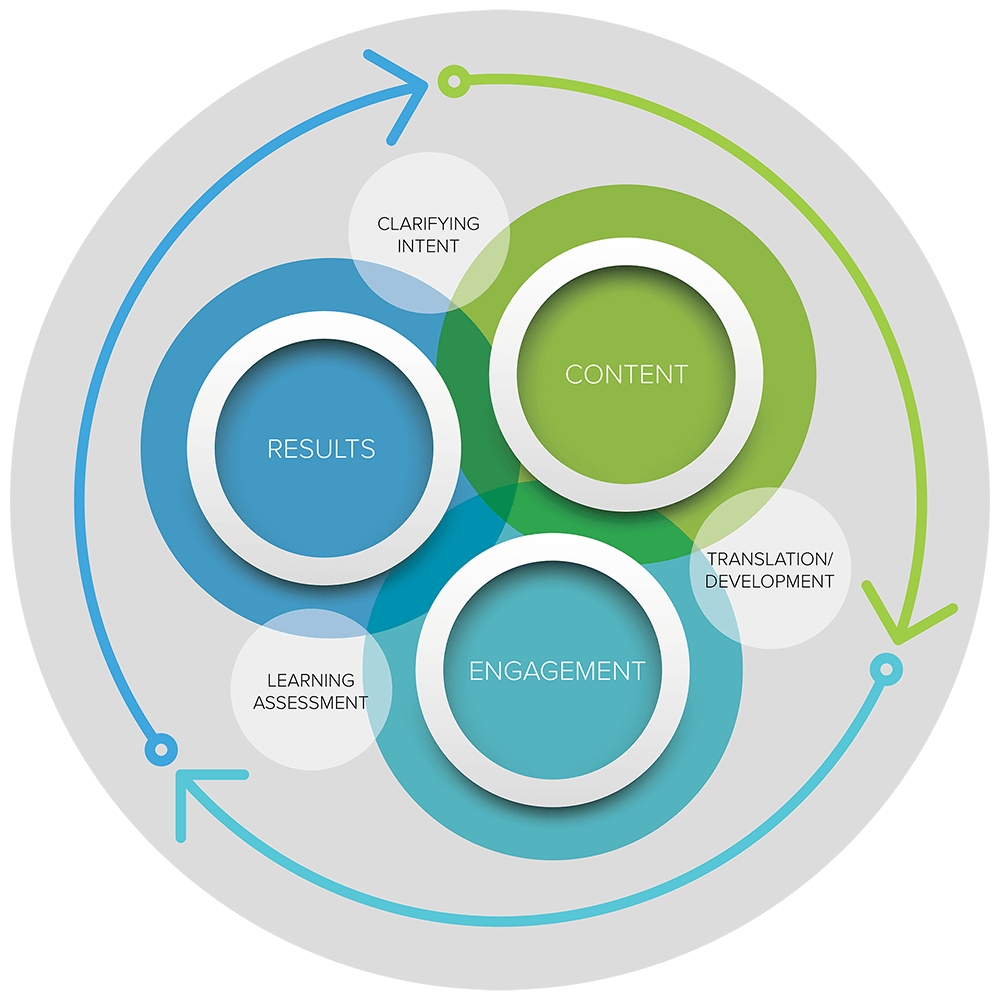 A Great eLearning Experience, by Design
We are training practitioners that can engage your audience, teaching the skills you need to build within your organization. We take a holistic, user-centric approach to digital eLearning needs. Our collaborative process ensures that content is translated to a meaningful experience for your learners.
We work with your team and within your system, creating solutions that inform, educate, and motivate action.
Design and development of an eLearning curriculum is much more than graphics and a stable platform. It should be a 1:1 engagement that delivers results.
Sample eLearning needs:
Compliance
Sales enablement
Customer service
Workplace safety
DEI / onboarding
Process training
Certification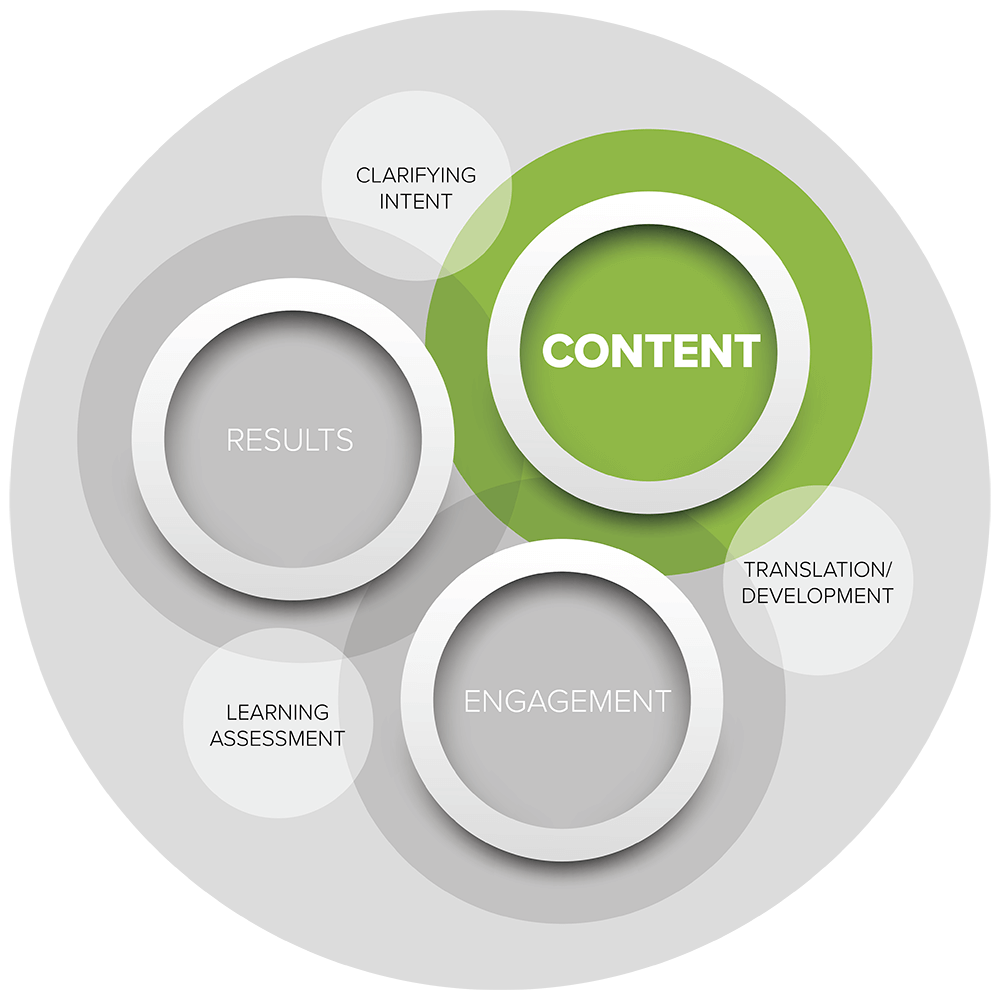 Content
Develop strong fundamentals and a clear-eyed view of your goals and audience.
Define Success
Quantify Measurement
State eLearner Objective(s)
Identify Intent
Clarify what is to be Learned
Audience Insights
Identify Learning Level
Assumptions/Expectations
Prerequisites/Prereads
Outline Module
Establish Learning Process
Create Steps for the Journey
Benefits to Learners
Broader Benefits (Company, Business, etc.)
Impact (Personal/Professional
Content Audit
Gather Resources
Organize Structure
Create Framework
SME Input/Approval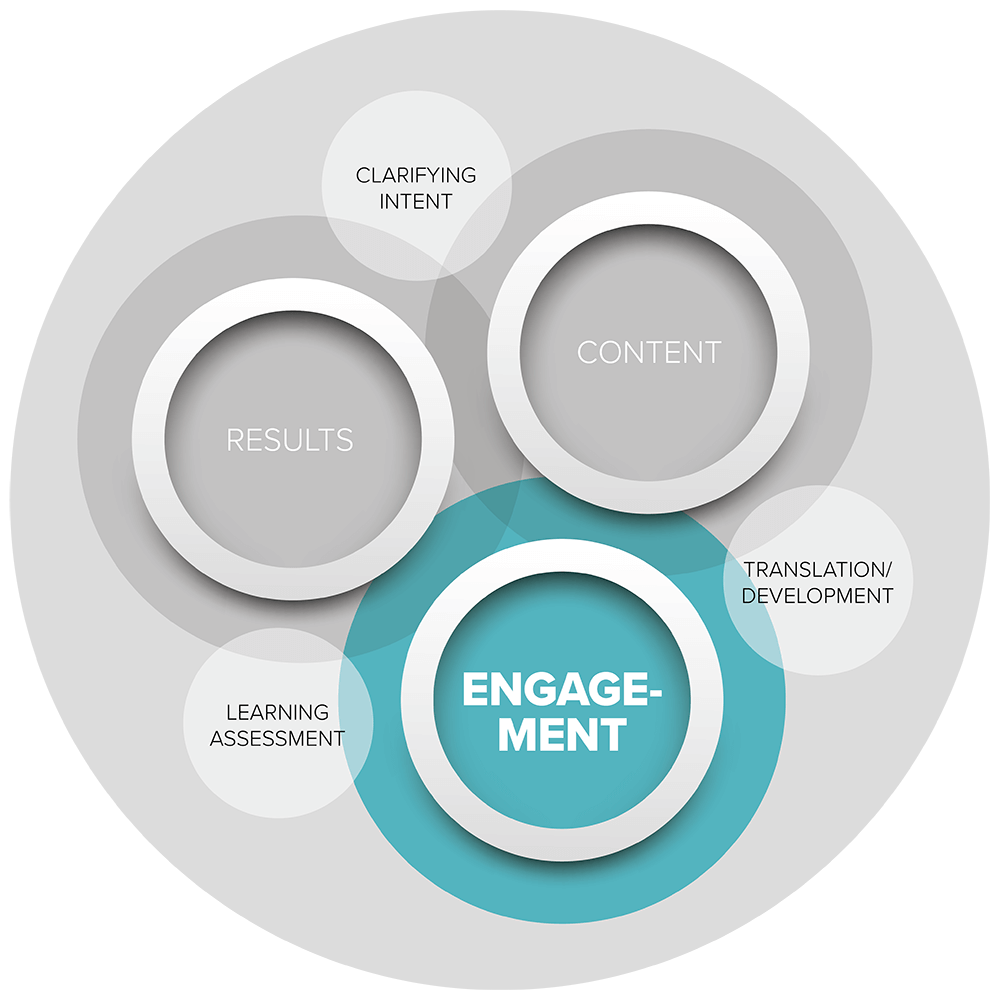 Engagement
Capture your audience's attention with an array of powerful interactive features.
IT Requirements
System Integration Specs
Device Responsiveness
Modules/Length/Timing
Teaching Narrative
Style/Tone
Scenarios
Scripting of Elements
Audio Recording
Information Hierarchy
Template/Visual Story Flow
Imagery/Visual Aids
Graphics/Maps
Frameworks
Diagrams/Illustrations
Videos
Interactive Elements
Learning Style Activities
Gamification
Quizzes/Trivia
Participation Rate
Completion Rate
Timing/Scores
Credits/Prizes/Gratification
Access to Additional Resources
Downloadable Resources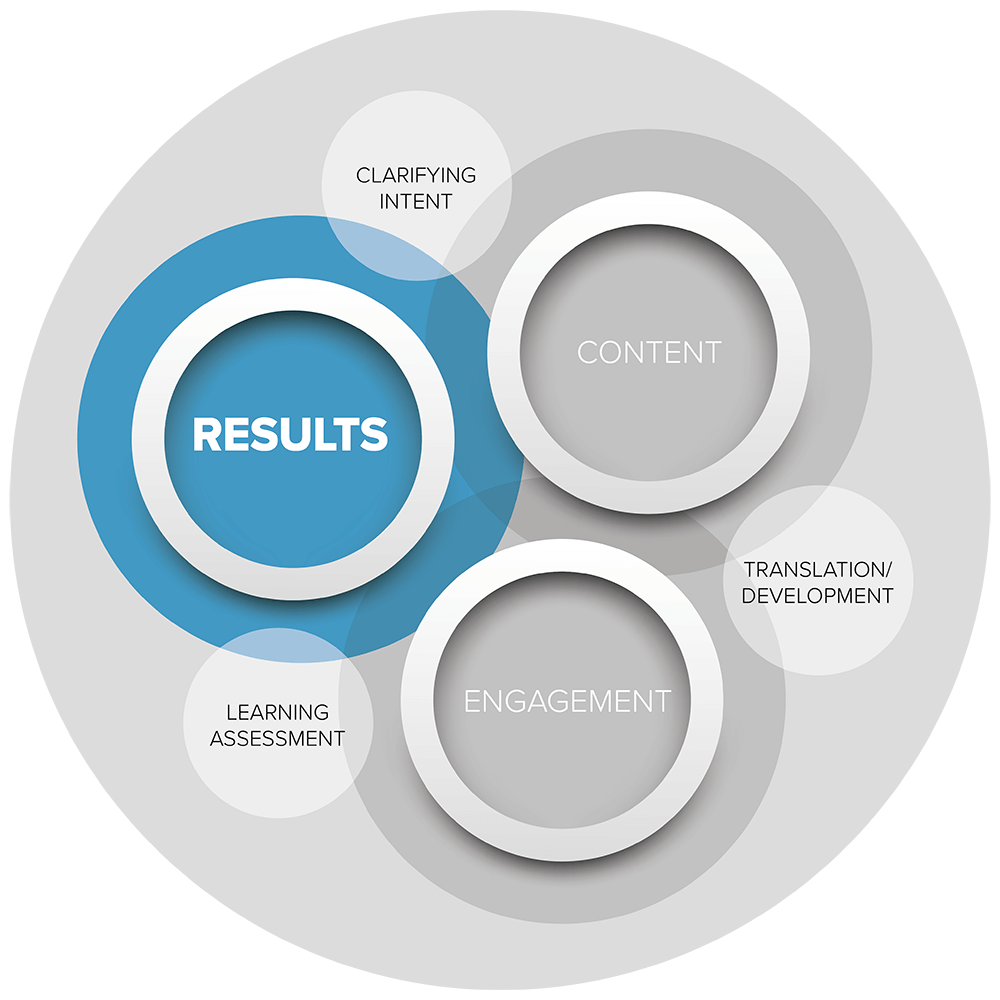 Results
Assess the success of your eLearners and your program— and clarify intent for future iterations.
Certifications Granted
Dashboard/Spreadsheet
Participation Metrics
Surveys
Learning Retention
Intent to Take Action
Advanced Learning
Access to Resources
Actions/Codify Learning
Revise Module
Additional Courses
More In-depth Learning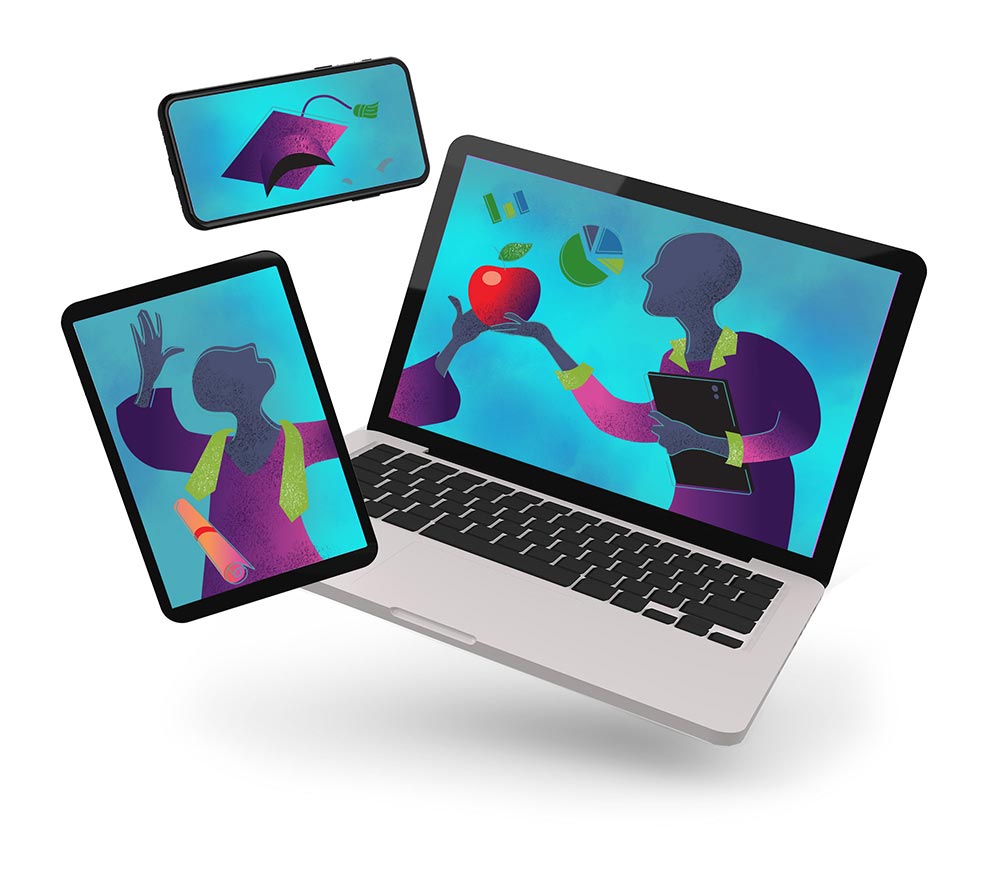 Planet Studio can craft strategic solutions that keep your eLearners educated, engaged, and up-to-speed— no matter where they are.
Contact us to see examples of virtual training materials we've created and to learn how we can help you!